This month's Scrapper's Secret blog train was cancelled due to lack of participation :( Boo! But I'm giving away my part anyway.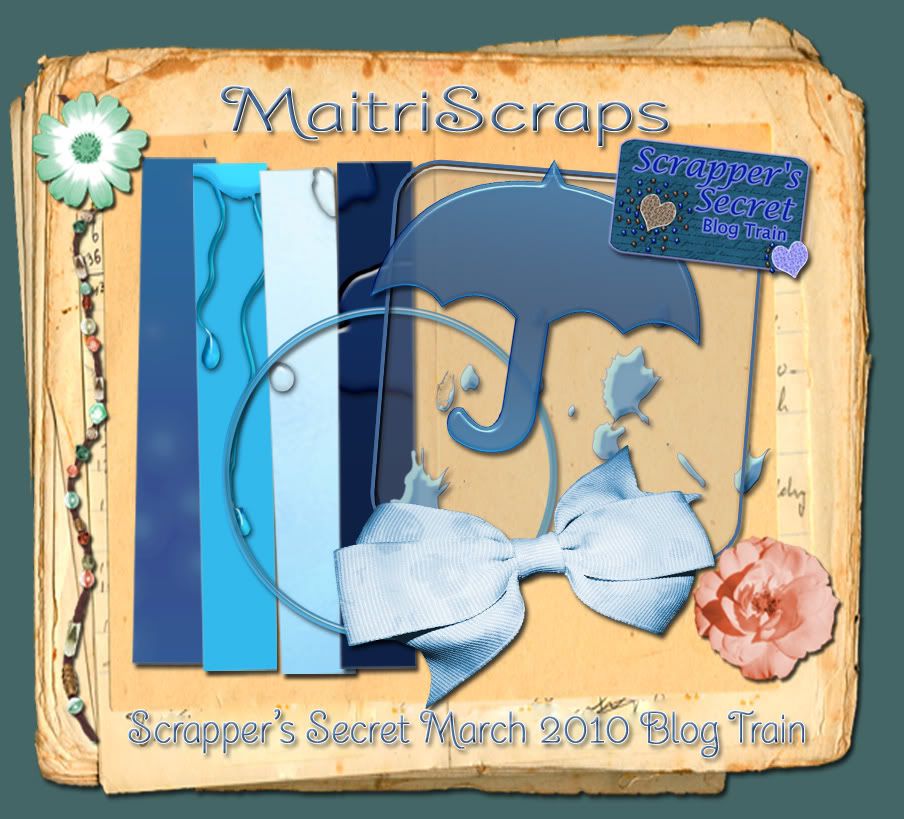 A note to other designers. When I've been downloading parts of blog trains lately (hey, I use free stuff to scrap with all the time!), I've noticed that most designers seem to use 4shared for their freebies. Frankly, 4shared sucks. They make you wait 30+ seconds for each download and you have to open multiple windows per download. When you're trying to download parts of a 100+ designer blog train, that's too much time and effort expended.
Please consider using a different hosting site, or paying an annual fee to offer direct links to your customers. I pay $40/year at box.net and I can offer direct links. It's what I prefer as a customer, and I go to the blogs of designers that I know offer it, over those that use 4shared.
Just some food for thought.